TANZANIA PIES- Make, take, bake, enjoy!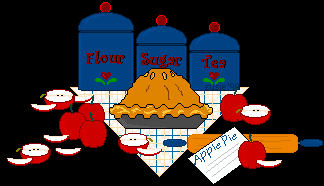 Saturday, November 19, 9:00 am - 4:00 pm, church fellowship hall.
Join us all day or for a couple of hours. Lunch will be provided.
We will be making cherry, apple and rhubarb pies.
Join us for some fun and fellowship, there are opportunities for everyone.
Peeling apples, rolling crusts, mixing filling, putting stickers on containers, crimping crusts and brushing on egg wash just to name a few.

$12 each, available after lunch on Saturday, after church, or anytime during the week at the church, (check with the church office).
All proceeds will go to Kidugala for the orphans and other projects.
Thank you for your continued support.